Personal profile
Overview
I've taught at the University of Hertfordshire since 2000 where I'm currently Head of the Department of Culture, Media and Communication, having previously been Associate Dean (Learning & Teaching) in the School of Humanities, Head of English Literature and Creative Writing and Associate Dean (Research). I've also worked for the Higher Education Academy English Subject Centre, as part of a team involved in projects relating to the teaching of English. In 2013 I was elected a Fellow of the English Association.
My current teaching includes the 3rd year module Eurocrime on Page and Screen in which we look at the development of crime fiction and film across Europe including the popularity of Nordic Noir.
My research interests centre on literature of the nineteenth and early-twentieth centuries, particularly crime and sensation fiction,  theatre (1910-1940) and  individual Victorian writers such as Wilkie Collins, Bram Stoker and Mrs Henry Wood. I'm always keen to hear from people wanting to pursue postgraduate research in these areas.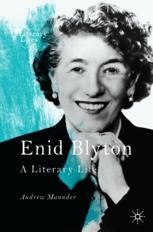 My most recent project is a biography of the children's author Enid Blyton (published by Palgrave/Springer, 2021).  
From 2014-19 I was a Co-Investigator on the AHRC-funded Everyday Lives in War: First World War Engagement Centre. This worked to support community research projects, connecting academic and public histories of the war. See our website.
Other recent publications include the book British Theatre and the Great War 1914-1919 (Palgrave, (2015), and a student guide to R.C. Sherriff's famous war play Journey's End (Methuen; 2016).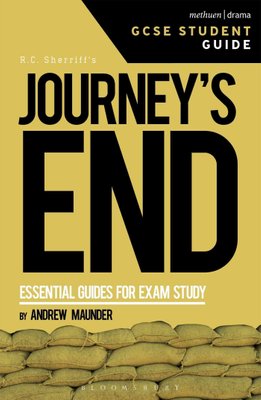 World War I Theatre Project
Since 2011 I've been leading a performance-based project World War I Theatre which revives forgotten plays of the First World War period and after, working with professional actors and directors, schools and local groups.
Productions have included J.M. Barrie's A Well-Remembered Voice (1918), the premiere of Robert Graves' play But it Still Goes On (1929) and a revival of St John Ervine's 1913 play Jane Clegg written at the height of the suffragette campaign. It ran at London's award-winning Finborough Theatre in London in April 2019, directed by David Gilmore. The production was a finalist in the OffWestEnd awards 2021. 
Our most recent project was a production of Kate O'Brien's 1926 play Distinguished Villa (Finborough Theatre, September 2022). The trailer can be viewed here.
Research interests
Nineteenth century literature and culture, in particular sensation fiction; First World War drama; theatre history; Enid Blyton.
Teaching specialisms
I currently teach on the third year module`Euro-Crime on Page and Screen' and on the first year module 'Border Crossings: Literature from Around the World.' 
External positions
External Examiner MA Victorian Studies, Leeds Trinity University
1 Sept 2021 → …
External Examiner BA Liberal Arts, St Mary's University Twickenham
30 Jun 2021 → …
External Examiner, BA English, University of Bedfordshire
1 Sept 2012 → 31 Jul 2016
External Examiner, BA Humanities Programme, Plymouth University
1 Sept 2009 → 31 Jul 2012
Fingerprint
Dive into the research topics where Andrew Maunder is active. These topic labels come from the works of this person. Together they form a unique fingerprint.
Collaborations and top research areas from the last five years
Recent external collaboration on country/territory level. Dive into details by clicking on the dots or